Nevada Bob's at Elverys Sports are delighted at becoming Title Sponsor for the province's most eagerly contested annual Inter Club event the Jack O'Sullivan Fourball Trophy.
Michael Connaughton, Chairman of the Connacht Branch GUI, stated at the announcement in the Nevada Bob's state of the art new store at Elverys Sport primary outlet in Castlebar that he was delighted to welcome the Nevada Bob's brand to the Connacht GUI Portfolio of Sponsors and felt that it was a perfect fit for the Jack O'Sullivan Trophy which is the most eagerly contested and most wanted to play in Provincial Inter Club Golf event in Connacht annually. Evidence of the popularity of the event amongst the affiliated Clubs in the Province is that it has the highest entry level of any of the GUI Inter Club events every year.
Anne-Marie Hanly, Elverys Sports Marketing Manager said:
"We were very proud to have sponsored a number of GUI competitions in the past, under the Elverys Sports brand. This year we are delighted to announce our sponsorship of the Jack O'Sullivan Trophy competition, under the Nevada Bobs brand. This high profile competition is an important event for all golf clubs and each year continues to attract great numbers so it is a wonderful association to have".
Eddie Treacy, Nevada Bobs Golf at Elverys Sports Store Manager & PGA Pro said:
"We have just opened the third Nevada Bobs golf store, within Elverys Sports stores, allowing us to serve those that are new to the game right up to the professionals. We take pride in our personalised, expert service and advice. We know and love the game and it shows in the way we do business."
The 2010 Nevada Bob's Jack O'Sullivan Trophy began in earnest on Thursday July 1 with a full Round of matches in each of the four qualifying zones in the province and Match Results and Event updates are available on the Connacht Branch GUI's excellent website at www.gui.ie/connacht at all times.
Golf Enthusiasts: Last Chance to Qualify for the JP McManus Invitational PRO-AM!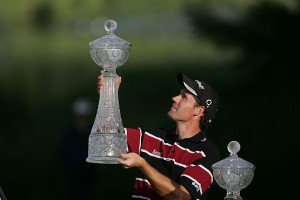 Focus Ireland is inviting you to participate in this exciting pre-qualifier for 2010′s most exciting golf event and at the same time help raise money for people who are homeless in Limerick.
Where: Limerick Golf Club
When: April 23 2010
Teams of three.
Cost: €300 per team
All players are invited to join us for food and refreshments after they play. And all players receive free entry to the JP McManus Invitational PRO-AM as a spectator.
Call Melissa on 1850 204 205
Email – golf@focusireland.ie
Or download the application form and send it to JP McManus Pro Am Pre-Qualifier, Focus Ireland, 9-12 High Street, Dublin 8 or fax to 01 881 5950.
Focus Ireland
9-12 High Street
Christchurch
Dublin 8
Ph: 881 5982
Mobile: 086 604 2849
Everyone has a right to a place they can call home.
Golf With Stars.com is Bóthar's new fundraising initiative that is aiming to raise €300,000 and send 500 dairy cows to Africa.
For just €20 you (or whoever you buy the ticket for) and 2 friends could be playing a round of golf with one of these 16 stars at the K Club on Friday 9th October.
Paul O'Connell | Tommy Bowe | Anthony Foley | Peter Clohessy | Mick Galwey | DJ Carey | Johnny Murtagh | Kieran Donaghy | Eoin Kelly | Colm Cooper | Stevie McDonnell | Oisin McConville| Benny Tierney | Donal O'Grady | Denis Hickie | Charlie Swan
After your round of golf, you and your 2 friends will join the sports stars for a gala dinner in the K club and prizes will be presented by 3-times Major Champion, Padraig Harrington!
1 entry costs just €20 and it's 3 for €50 and you can enter as many times as you like!
For more details and online competion entry log onto www.golfwithstars.com.
Went up to Stepaside Driving Range this afternoon – first time there.  Trying to get back into golf after a lengthy absence.  I went for the bigger basket – 100 balls for €8.50.  The smaller one was €6.
The rubber tee is fine for driving but I found using an iron off the mat a bit off putting.  It's not the same as hitting a ball off the fairway.  I'd either top the ball or hit the mat first – ouch.
Looking forward to my next visit.
Last month the Crowe family welcomed tourism partners, tour operators, members of the local corporate sector, golf specialists and media representatives to their inaugural Corporate & Golf Event in a new initiative to attract golf and corporate business to this renowned Tipperary family owned resort.
More than 70 guests participated in this event, enjoying a challenging round of golf on what is now ranked one of the top 50 golf courses in Ireland. Course designer Philip Walton played with each team on the 6th hole sharing his expertise. He played the hole seventeen times and scored 8 birdies, 8 pars and 1 bogie over the course of the day. The teams couldn't say enough about the terrific condition of this mature course despite one of the heaviest downpours the night before, a true test for any golf course.
Crowe Family host Tourism & Corporate Golf Event
Dundrum House Hotel is a major tourism provider of extensive golf, conference and leisure facilities in the South East Region, providing employment for more than 100 people within the local community and region. This stunning Manor is renowned as one of the leading Wedding Venues in Ireland and it has to be said, the secret to this hotel's success is the Crowe family's warm hospitality during their 30 years in business.
Deerpark Hotel Golf & Spa are running childrens Young Masters Golf (YMG) Golf camps in July and August from 10am -3pm each day. Open to all children from 6-15 years.  All levels from cadet to Masters 4.
I was in McGuirks Golf shop on Saturday. It's located in Leopardstown race course. I was impressed with the range of equipment, shoes etc. that they stock.
Welcome to IrishGolfBlog.com, a new resource for golf in Ireland.